Social Experiment: Project ReGrowth
Do you rubberneck? It's hard not to.
In March 2020, I was focused on watching COVID carve the NewNormals. It was my way of feeling in control of this consistent uncertainty.
During Spring2020, I bounced between stories of scarcity – "I have no time" or abundance – "look at these new opportunities emerging."
Nature continues to be my ultimate teacher.
Humor me and look at this pandemic as a raging forest fire impacting all 7.8 billion people.
COVID is shifting the world. Every age, industry and habitat feels the impact.
Like forest fires, the pandemic came from nature or a human mistake. It destroys what's in its path, often making random exceptions. As we see in California and recently in Australia. The destruction is decimating. This analogy can keep going with our front line workers being the smokejumpers.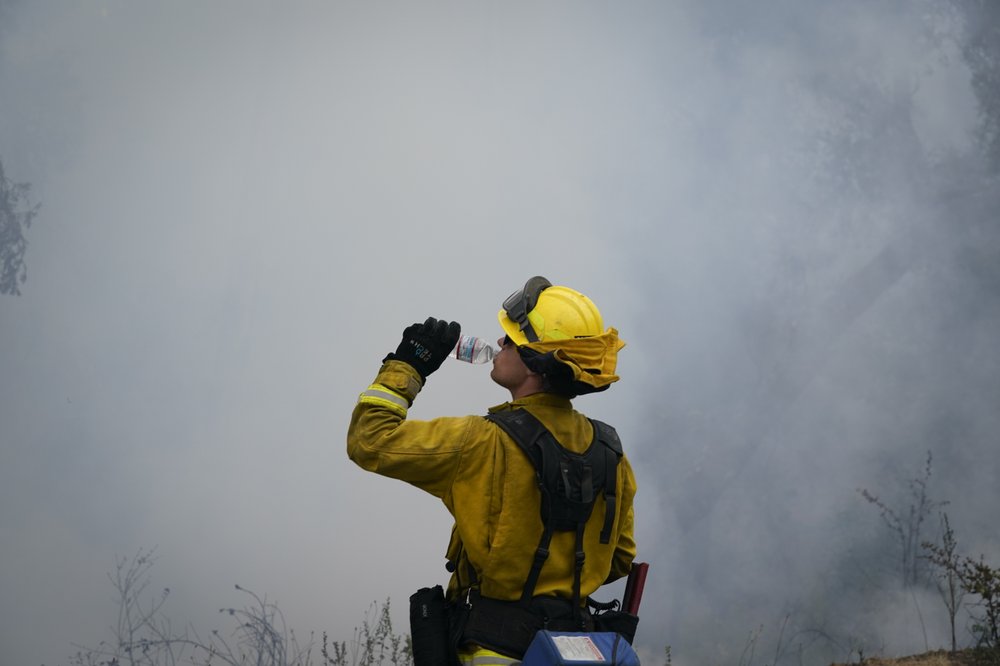 Eventually, the fires are contained before fully extinguished. Everyone stays on edge. A moment of environmental change risks re-ignition.
Like the animals navigating the forest fires, we are creatures finding our way through this pandemic. COVID keeps burning away our norms, ideals, relationships, jobs, and according to James Altucher, our cities.
All of us are surviving this hurricane of change. Every day we choose where to focus energy and actions. We consume information to be informed.
Be mindful: Rubbernecking COVID destruction saps already depleted energy sources .
Forest fires teach us how to navigate COVID.
Beyond the horrific destruction, the fires rejuvenate our forest ecosystems. Most are triggered by lightning and fueled by burning the dead flora clogging the forest floor.
Marcus Aurelius explains, "Fire feeds on obstacles" and Jack Butcher visualizes this concept below.
In their wake, forest fire leaves a nutrient-rich soil, often now flooded with sun and ripe for regrowth.
As COVID continues, I've changed my focus from words of scarcity and destruction to using "shift" to describe what we're living through. In a number of years, we will read about how the new normals have taken shape. There will be examples of "burning cities" giving rise to new leaders farming out of this nutrient-rich soil.
Feeling hopeful about regrowth coming out of forest fires and this pandemic, I wanted to ground this idea with action. What emerged is this social experiment called Project ReGrowth.
Project ReGrowth took shape in Spring2020, during discussions with a good friend and education visionary Dr. Bill Brennan. He made it clear when talking about the shift in education.
"I don't want it to be the same for our schools or for me. The global education system has never experienced this level of disruption before. We have a choice – embrace the chaos and the opportunities or be paralyzed."

Dr, Bill Brennan
All of us have two choices for how to navigate this pandemic.
1. See this time as decimation and horrific destruction, or
2. As a shift where growth opportunities are rising from this nutrient-rich soil.
Instead of rubbernecking at the COVID shock, what if we reinvested that energy into intention and action?
---
Project ReGrowth
Hypothesis: We can shape the emerging NewNormals by engaging our time of shared uncertainty with refocused thought and intentional action.
Why now? – Our clarity of purpose has fewer barriers. COVID burns away norms and a lot of nonsense.
Action -(4 Questions below) – Identify what COVID has been destroying for you, what regrowth is emerging, and what regrowth is important for you to protect.
The purpose of ProjectRegrowth is to:
Create a simple framework for people to invest their energy fostering abundance during COVID destruction and uncertainty
Identify specific and practical actions that will impact your NewNormal
Learn from, inspire, and align with other impact makers also owning this charge
Process:
Click on the blue button below
Answers will be populated to an airtable database below. You can submit anonymously or choose to share your responses publicly (encouraged).
Connect with others and their shared vision for regrowth by clicking on their name.
Success Metric: Responses from 50 people
Updates here @ ProjectReGrowth. Reach out with any questions.
Project ReGrowth Responses